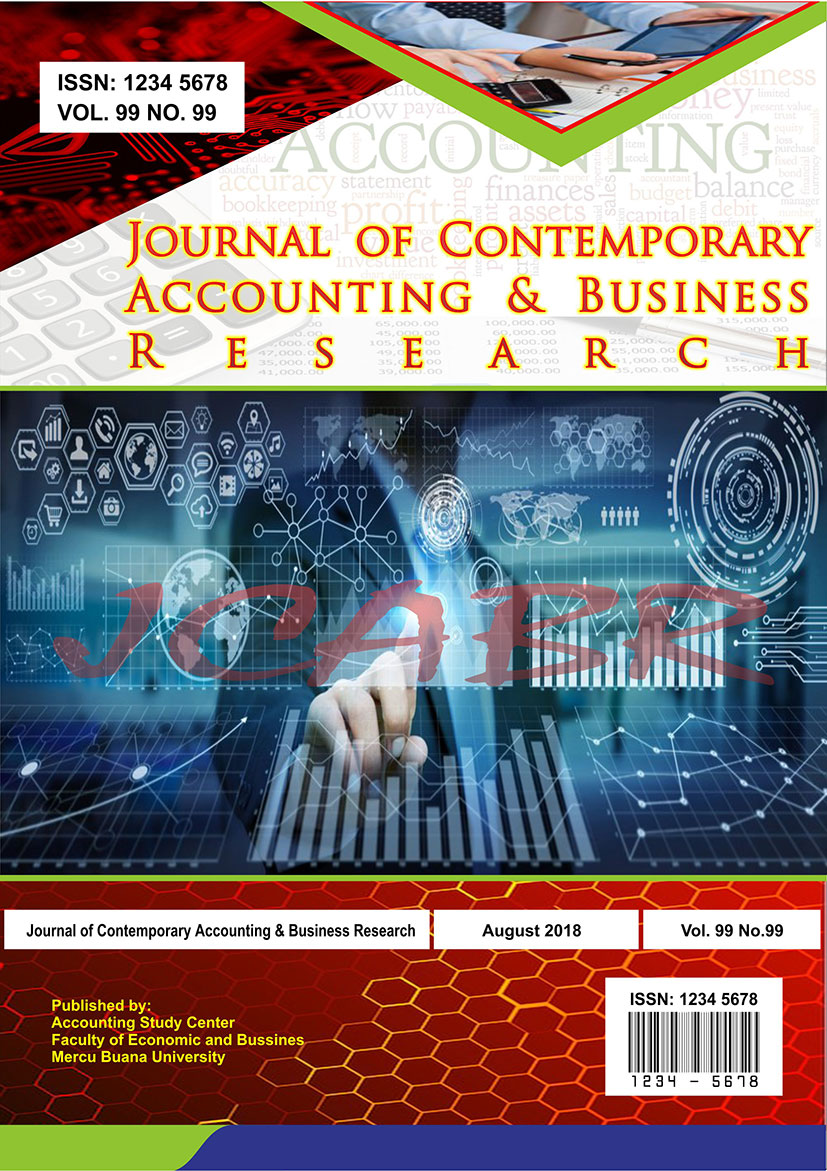 ONLINE SUBMISSION
All papers are expected to follow the house-style and the author should provide contact information (e-mail and phone number) for the purpose of communicating about the paper. The paper should be submitted through the online submission system.
Already have a Username/Password for Journal of Contemporary Accounting Research? GO TO LOGIN 
Need a Username/Password? GO TO REGISTRATION
or, please GO TO ONLINE SUBMISSION for more information.
If there is any problem with online submission, please email editor.jcar@mercubuana.ac.id (Subject: Name – Problem Online Submission).
LANGUAGE EDITION
The Journal of Contemporary Accounting Research of Universitas Mercu Buana was published in English. It is expected that the authors submit the paper in English.
Thank you.