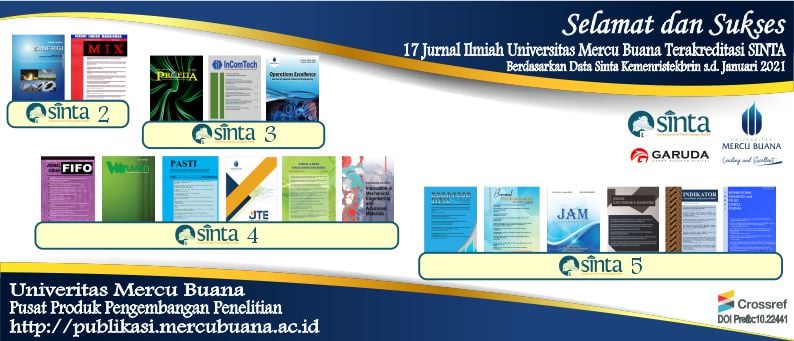 A B C D E F G H I J K L M N O P Q R S T U V W X Y Z All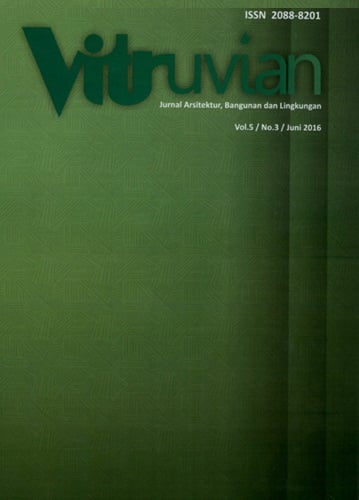 Vitruvian : Jurnal Arsitektur, Bangunan dan Lingkungan
Journal title
Vitruvian : Jurnal Arsitektur, Bangunan dan Lingkungan
Initials
Vitruvian
Online ISSN
2598-2982
Print ISSN
2088-8201

Accreditation Status

Sinta 4 Accredited Journal, Decree No 105/E/KPT/2022 Tanggal 7 April 2022
Frequency
3 issues per year (October, February, and June)
DOI Journal
10.22441/vitruvian by
Editor-in-chief
Dr. Ir. Joni Hardi, M.T.
Managing Editor

Christy Vidiyanti, S.T., M.T.

Abraham Seno Bachrun, S.T., M.Ars., Ph.D.

Publisher
Fakultas Teknik, Universitas Mercu Buana
Cite Analysis
Google Scholar; Sinta
Indexing
Google Scholar; Garuda; Sinta; and BASE.
Jurnal Ilmiah VITRUVIAN adalah jurnal yang mencakup artikel bidang ilmu arsitektur, bangunan, dan lingkungan. Jurnal ilmiah Vitruvian terbit secara berkala yaitu 3 (tiga) kali dalam setahun, yaitu pada bulan Oktober, Februari, dan Juni. Redaksi menerima tulisan ilmiah tentang hasil penelitian yang berkaitan erat dengan bidang arsitektur, bangunan, dan lingkungan. Vitruvian : Jurnal Arsitektur, Bangunan, dan Lingkungan telah mendapatkan peringkat Sinta 4. Untuk info lebih lanjut dapat menghubungi arsitektur@mercubuana.ac.id
Vitruvian : Jurnal Arsitektur, Bangunan, dan Lingkungan mendapatkan nomor ISSN untuk terbitan cetak pada tanggal 2 Agustus 2011 dengan periode terbitan tiga kali dalam satu tahun