Selamat Datang di Website Publikasi Jurnal Universitas Mercu Buana
Publikasi Universitas Mercu Buana adalah sistem penerbitan Jurnal Online berbasis Open Journal System yang diterbitkan oleh Universitas Mercu Buana.
Alamat OAI masing-masing jurnal:
http://publikasi.mercubuana.ac.id/[path_jurnal]/oai
ex. http://publikasi.mercubuana.ac.id/jurnal_mix/oai
Apabila terdapat pertanyaan lebih lanjut terkait Jurnal Online Universitas Mercu Buana (pembuatan jurnal, panduan, pelatihan jurnal, pelaporan bug atau error) silahkan menghubungi Pusat Pengembangan Produk Penelitian Universitas Mercu Buana (P4-UMB) Jakarta melalui email p4[at]mercubuana.ac.id.
Pusat Pengembangan Produk Penelitian (P4)
Universitas Mercu Buana, Jakarta
Jl.Meruya Selatan Kembangan Jakarta Barat 11650.
Website: http://p4.mercubuana.ac.id
A B C D E F G H I J K L M N O P Q R S T U V W X Y Z All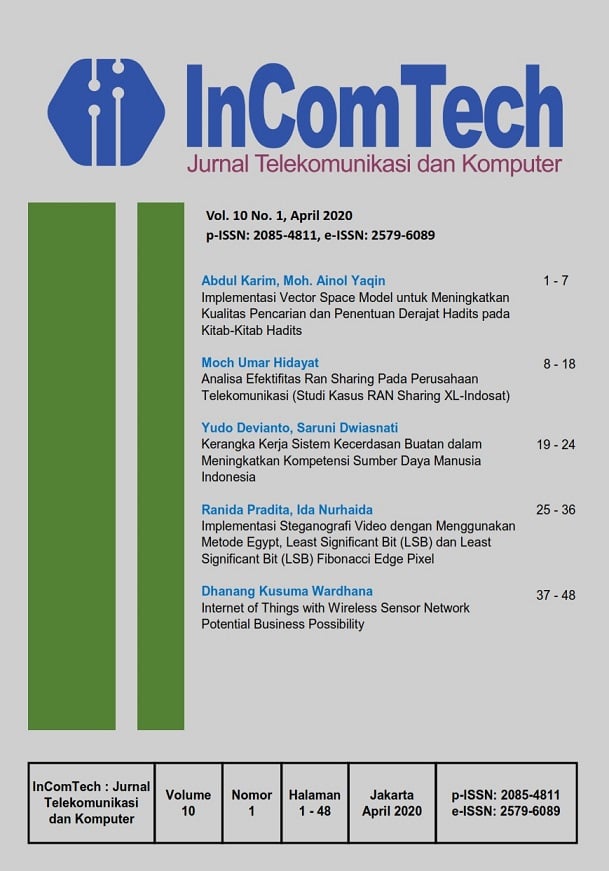 InComTech: Jurnal Telekomunikasi dan Komputer
Program Studi Magister Teknik Elektro UMB menerbitkan Jurnal InComTech sebagai wadah bagi para akademisi, praktisi dan penggiat lainnya dalam bidang telekomunikasi dan computer (Information and Communication Technology/ICT) untuk menerbitkan karya tulisnya.
Bidang-bidang yang menjadi bahasan jurnal ini meliputi teknologi, bisnis dan regulasi di bidang ICT, seperti (namun tak terbatas), teknologi IP, Wireless technology, Internet of Things, Microwaves, digital broadcasting, Fiber optik, strategi bisnis ICT, sumber daya manusia ICT, perencanaan bisnis, regulasi NGN, security in ICT, cyberlaw.
pISSN: 2085-4822
eISSN: 2579-6089
View Journal | Current Issue | Register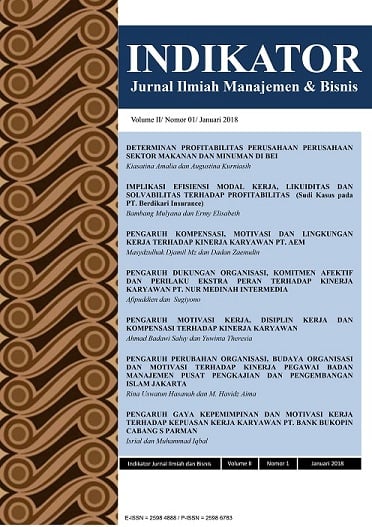 Indikator: Jurnal Ilmiah Manajemen & Bisnis
INDIKATOR  is a scientific journal of management and business published three times a year in January, April and August. The journal scope and focus are human resource management, marketing and finance.
p-ISSN: 2598-6783 
e-ISSN:2598-4888
View Journal | Current Issue | Register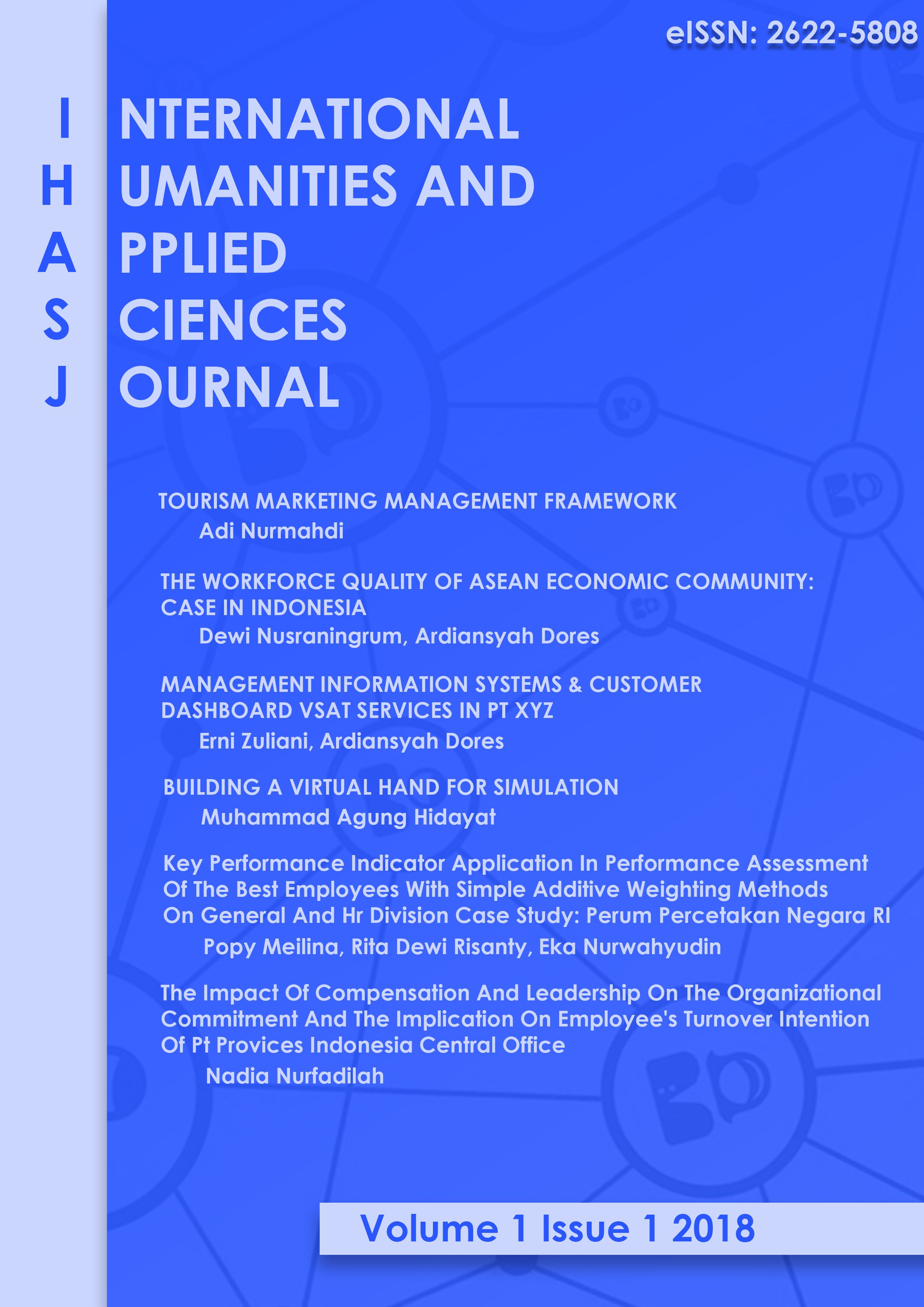 International Humanities and Applied Science Journal
Humanities and Applied Science Journal (HASJ), publisched on print and online version, is a peer reviewed journal published three times a year (January-April, May-August, and September-December) by International Program of Universitas Mercu Buana. HASJ is intended to be the journal for publishing articles reporting the results of research on humanities and applied science. HASJ invites manuscripts in the humanities topics such as management, business accounting, communication, psychology, art and design, and also applied science such as; computer science and engineering. The papers are written in English, using APA citation style and single colomn layout.
View Journal | Current Issue | Register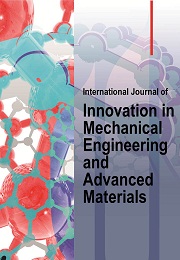 International Journal Of Innovation in Mechanical Engineering and Advanced Materials