KEWIRAUSAHAAN SOSIAL SEBAGAI WUJUD INOVASI SOSIAL
Abstract
Kewirausahaan sosial sebagai sesuatu yang relatif baru fokus pada pemberdayaan masyarakat dalam upaya memecahkan berbagai persoalan sosial. Secara garis besarnya, kewirausahaan sosial membawa dua prinsip dalam kegiatannya, yaitu menciptakan inovasi sosial yang dapat mengubah sistem yang telah ada di tengah masyarakat, dan orang-orang yang mempunyai visi dan senantiasa kreatif. Tujuan artikel ini adalah untuk membahas kewirausahaan sosial sebagai wujud inovasi sosial. Setelah dilakukan pembahasan maka dapat disimpulkan bahwa kewirausahaan sosial merupakan salah satu bentuk inovasi sosial dengan tujuan utama memberikan solusi penyelesaian masalah sosial terutama kemiskinan.
Keywords
kewirausahaan sosial; inovasi sosial; kemiskinan; masalah sosial
References
BPS Indonesia. (2021). Keadaan Ketenagakerjaan Indonesia Agustus 2021. In Badan Pusat Statistik.
Cukier, W., Trenholm, S., Carl, D., & Gekas, G. (2011). Social entrepreneurship: a content analysis. Journal of Strategic Innovation and Sustainability, 7(1), 99–119. Retrieved from http://www.na-businesspress.com/JSIS/cukier_abstract.html
Gusti, R., Palenti, C. D., & Kusumawardani, E. (2017). Kewirausahaan Sosial dalam Meningkatkan Kemampuan Enterpreneur Pada Mahasiswa Pendidikan Luar Sekolah Untuk Menghadapi Abad 21. Seminar Nasional Pendidikan Nonformal FKIP Universitas Bengkulu, 1(Juli), 130–146.
Lumpkin, G. T., Moss, T. W., Gras, D. M., Kato, S., & Amezcua, A. S. (2013). Entrepreneurial processes in social contexts: How are they different, if at all? Small Business Economics, 40(3), 761–783. https://doi.org/10.1007/s11187-011-9399-3
Moulaert, F., MacCallum, D., Mehmood, A., & Hamdouch, A. (2013). The International Handbook on Social Innovation. In F. Moulaert, D. MacCallum, A. Mehmood, & A. Hamdouch (Eds.), The International Handbook on Social Innovation. https://doi.org/10.4337/9781849809993
Nicholls, A. (2006). Social Entrepreneurship New Models of Sustainable Social Change. In A. Nicholls (Ed.), Oxford Unieversity Press. https://doi.org/10.1111/j.1467-8705.1995.tb01084.x
Nurfalah, Y. (2016). Apa itu Kewirausahaan Sosial. In Kewirausahaan Sosial Berbasis Masalah Lingkungan Bagi Kelompok Usia Produktif. Bandung: Kementerian Pendidikan dan Kebudayaan Pusat Pengembangan Pendidikan Anak Usia Dini dan Pendidikan Masyarakat Jawa Barat.
Palesangi, M. (2012). Pemuda Indonesia Dan Kewirausahaan Sosial. Jurnal Masyarakat Dan Budaya, 1(2), 1–6. Retrieved from http://www.journal.unipdu.ac.id/index.php/seminas/article/view/198
Śledzik, K. (2013). Schumpeter's View on Innovation and Entrepreneurship. SSRN Electronic Journal, (October). https://doi.org/10.2139/ssrn.2257783
Sofia, I. P. (2015). Konstruksi Model Kewirausahaan Sosial (Social Entrepreneurship) Sebagai Gagasan Inovasi Sosial Bagi Pembangunan Perekonomian. Jurnal Universitas Pembangunan Jaya, 2.
Sullivan Mort, G., Weerawardena, J., & Carnegie, K. (2003). Social entrepreneurship: towards conceptualisation. International Journal of Nonprofit and Voluntary Sector Marketing, 8(1), 76–88. https://doi.org/10.1002/nvsm.202
Tenrinippi, A. (2019). Kewirausahaan Sosial di Indonesia ( Apa , Mengapa , Kapan , Siapa Dan Bagaimana ). Meraja Journal, 2(3), 25–40.
Wibowo, H., & Nulhaqim, S. A. (2015). Kewirausahaan Sosial (Merevolusi Pola Pikir Menginisiasi Mitra Pembangunan). In Program Manager. Jatinangor: Unpad Press.
Widiastuti, R., & Margaretha, M. (2011). Socio Entrepreneurship: Tinjauan Teori Dan Perannya Bagi Masyarakat. Jurnal Manajemen, 11(1).
DOI:
http://dx.doi.org/10.22441/biopsikososial.v5i2.14187
Refbacks
There are currently no refbacks.
Copyright (c) 2022 Biopsikososial : Jurnal Ilmiah Psikologi Fakultas Psikologi Universitas Mercubuana Jakarta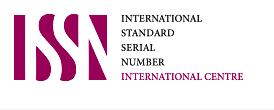 JBUMB and its articles is licensed under a Creative Commons Attribution-ShareAlike 4.0 International License.
Tim Editorial Office
JBUMB 
Universitas Mercu Buana
Jalan Meruya Selatan No. 1, Kembangan, Jakarta Barat