KEADILAN ORGANISASI UNTUK MENUNJANG KINERJA KARYAWAN: SUATU TINJAUAN
Abstract
Tujuan artikel ini adalah untuk mengkaji keadilan organisasional untuk menunjang kinerja karyawan secara teoritis. Ahli manajemen beranggapan bahwa persepsi mengenai keadilan organisasi yang dirasakan oleh karyawan dapat meningkatkan kinerja karyawan. Artikel ini menggunakan studi literatur yang dengan jenis penelitian library research, karena dalam mengumpulkan, menganalisis, dan mengolah data pada artikel ini diambil dari studi literatur yang tertulis dan juga relevan. Data yang digunakan adalah data sekunder yaitu berupa data-data yang bersumber dari data yang tersedia, berupa dokumen, catatan-catatan, publikasi terbitan pemerintah, dan sumber lainnya. Berbagai data yang diperooleh dirangkum kemudian dipaparkan secara deskriptif dan disimpulkan. Hasilnya adalah bahwa kajian-kajian terdahulu menemukan terdapat hubungan yang siginifikan antara keadilan organisasi dengan kinerja karyawan.
Keywords
: keadilan organisasional, kinerja karyawan, persepsi
References
Al Rawashdeh, E. T. (2013). Organizational justice and its impact upon job performance in the Jordanian Customs Department. International Management Review, 9(2), 29–35. Retrieved from http://search.ebscohost.com/login.aspx?direct=true&db=bth&AN=91879704&site=ehost-live
Bakhshi, A., Kumar, K., & Rani, E. (2009). Organizational justice perceptions as predictor of job satisfaction and organization commitment. International Journal of Business and Management, 4(9), 145–154. https://doi.org/10.5539/ijbm.v4n9p145
Cahayu, P. A. ., & Adnyani, I. G. A. . (2015). Pengaruh Keadilan Organisasi Terhadap Kepuasan Kerja dan Organizational Citizenship Behaviour pada Karyawan Toko Nyoman. E-Jurnal Manajemen Unud, 4(11), 3738–3765.
Candika, J., & Chairoel, L. (2018). Pengaruh Keadilan Organisasional Terhadap Komitmen Organisasional Melalui Variabel Intervening Kepuasan Kerja Pada Karyawan Pt. Lembah Karet Padang. Jurnal Benefita, 3(2), 248. https://doi.org/10.22216/jbe.v3i2.3105
Colquitt, J. A. (2001). On the dimensionality of organizational justice: A construct validation of a measure. Journal of Applied Psychology, 86(3), 386–400. https://doi.org/10.1037/0021-9010.86.3.386
Colquitt, J. A., Wesson, M. J., Porter, C. O. L. H., Conlon, D. E., & Ng, K. Y. (2001). Justice at the millennium: A meta-analytic review of 25 years of organizational justice research. Journal of Applied Psychology, 86(3), 425–445. https://doi.org/10.1037/0021-9010.86.3.425
Darham, M., Djumlani, A., & Amin, M. J. (2015). Pengaruh Pendekatan Keadilan Organisasi (Organizational Justice) Terhadap Kinerja Pegawai Pada Dinas Perindustrian Dan Perdagangan Kota Samarinda. Jurnal Administrative Reform, 3(2), 302–312.
Eberlin, R., & Tatum, B. C. (2005). Organizational justice and decision making: When good intentions are not enough. Management Decision, 43(7–8), 1040–1048. https://doi.org/10.1108/00251740510610035
Fernandes, C., & Awamleh, R. (2006). Impact of organisational justice in an expatriate work environment. Management Research News, 29(11), 701–712. https://doi.org/10.1108/01409170610716016
Gibson, L. J., Ivancevich, J. M. ., Donnelly, J. H., & Konopaske, J. R. (2012). ORGANIZATIONS: BEHAVIOR, STRUCTURE, PROCESSES (14th ed.). McGraw-Hill.
Kalay, F. (2016). The Impact of Organizational Justice on Employee Performance: A Survey in Turkey and Turkish Context. International Journal of Human Resource Studies, 6(1), 1. https://doi.org/10.5296/ijhrs.v6i1.8854
Kristanto, H. (2015). Keadilan Organisasional, Komitmen Organisasional, Dan Kinerja Karyawan. Jurnal Manajemen Dan Kewirausahaan (Journal of Management and Entrepreneurship), 17(1), 86–98. https://doi.org/10.9744/jmk.17.1.86-98
Lestiyanie, D. A., & Yanuar. (2019). Pengaruh Budaya Organisasi, Keadilan Terhadap OCB, Komitmen Sebagai Intervening Pada CV. Cempaka. Jurnal Manajerial Dan Kewirausahaan, 1(2), 191–198.
Li, A., & Cropanzano, R. (2009). Do east asians respond more/less strongly to organizational justice than North Americans? A meta-analysis. Journal of Management Studies, 46(5), 787–805. https://doi.org/10.1111/j.1467-6486.2009.00825.x
McFarlin, D. B., & Sweeney, P. D. (1992). Distributive and Procedural Justice as Predictors of Satisfaction with Personal and Organizational Outcomes. The Academy of Management Journal, 35(3), 626–637. https://doi.org/10.4324/9781315577661
Mustika, R., & Suana, I. W. (2018). Pengaruh Sinisme Organisasi dan Keadilan Organisasi Terhadap Komitmen Organisasional. E-Jurnal Manajemen Unud, 7(5), 2380–2409.
Nasurdin, A. M., & Khuan, S. L. (2011). Organizational justice, age, and performance connection in Malaysia. International Journal of Commerce and Management, 21(3), 273–290.
Saputra, I. M. A., & Wibawa, I. M. A. (2019). Pengaruh Kepemimpinan Transformasional, Keadilan Organisasional Dan Kepuasan Kerja Terhadap Komitmen Organisasional Karyawan. Global Journal of Management and Business Research: A Administration and Management, 19(10). https://doi.org/10.24843/ejmunud.2019.v08.i10.p19
Satriawan, D. G. (2016). Kepuasan Kerja, Keterlibatan Kerja, Keadilan Organisasi, Komitmen Organisasi dan Kinerja Karyawan.
Sevier, J. (2020). A [relational] theory of procedure. Minnesota Law Review, 104(4), 1987–2060.
Suliman, A., & Kathairi, M. Al. (2013). Organizational justice, commitment and performance in developing countries: The case of the UAE. Employee Relations, 35(1), 98–115. https://doi.org/10.1108/01425451311279438
Tabibnia, G., Satpute, A. B., & Lieberman, M. D. (2008). The Sunny Side of Fairness. Psychological Science, 19(4), 339–347. https://doi.org/10.1111/j.1467-9280.2008.02091.x
Wang, X., Liao, J., Xia, D., & Chang, T. (2010). The impact of organizational justice on work performance: Mediating effects of organizational commitment and leader-member exchange. International Journal of Manpower, 31(6), 660–677. https://doi.org/10.1108/01437721011073364
Widiastuti, R. K., & Aisyah, M. N. (2016). Pengaruh Keadilan Prosedural Terhadap Kinerja Karyawan Dengan Tingkat Kepuasan Karyawan Sebagai Variabel Intervening. Nominal, Barometer Riset Akuntansi Dan Manajemen, 5(1), 88–96. https://doi.org/10.21831/nominal.v5i1.11478
DOI:
http://dx.doi.org/10.22441/biopsikososial.v5i2.14354
Refbacks
There are currently no refbacks.
Copyright (c) 2022 Biopsikososial : Jurnal Ilmiah Psikologi Fakultas Psikologi Universitas Mercubuana Jakarta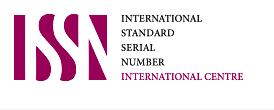 JBUMB and its articles is licensed under a Creative Commons Attribution-ShareAlike 4.0 International License.
Tim Editorial Office
JBUMB 
Universitas Mercu Buana
Jalan Meruya Selatan No. 1, Kembangan, Jakarta Barat