Job Stress on Certified Teachers at Madrasah Aliyah Negeri Y Padang City
Abstract
This study aims to look at the description of work stress on certified teachers at Madrasah Aliyah Negeri (MAN) Y Padang City. Respondents in this study were certified teachers at MAN Y Padang City. The sampling technique used is saturated sampling as many as 66 certified teachers. The measuring instrument used in this study was made by the researcher himself referring to the measuring instrument made by Triana (2015) based on the work stress theory of Beehr and Newman (1978). The research method used is descriptive quantitative. Based on the research results obtained, certified teachers at MAN Y Padang City have low work stress. In addition, a significant difference in work stress was found by gender. Where female certified teachers have a higher level of work stress than male certified teachers.
Keywords
teacher certification; madrasah aliyah; job Stress
References
Akbar, Dinnul Alfian. (2017). Konflik peran ganda karyawan wanita dan stres kerja. An Nisa'a: Jurnal Kajian Gender dan Anak, 12(1), 33-48.
Alias, N.E., Nurul, S.H., Rozana, O., Najihah, H.M., & Wei-Loon, K. (2019) Determinants of job stress in affecting employees' life: A study on the Malaysian manufacturing sector. International Journal of Academic Research in Business & Social Sciences, 9(7), 614-627.
Beehr, T.A., & Newman, J. (1978). Job stress, employee health, and organizational effectiveness: A facet analysis, model, and literature review. Personnel Psychology, 31, 665-699.
Fachrurozi, N. (2014). Perbedaan kinerja guru yang telah bersetifikasi dengan non sertifikasi di Kota Surabaya. Skripsi. Surakarta: Universitas Muhammadiyah Surakarta, Fakultas Psikologi.
Fimian, M.J. (1988). Teacher stress inventory. United States of America: Clinical Psychology Publishing Co., Inc.
Health & Safety Executive. (2013). Stress and psychological disorders in Great Britain 2013. National Statistics, 1-7.
Herlina, Lina. (2019). Kondisi dan faktor penyebab stres kerja pada karyawan wanita PT 'SGS'. Jurnal Psiko-Edukasi, 17, 118-132.
Kirom, Askhabul. (2017). Peran guru dan peserta didik dalam proses pembelajaran berbasis multikultural. Jurnal Pendidikan Agama Islam, 3(1), 69-80.
Lukman, Imam Abdillah., Latipun., & Nida H. (2019). Pengaruh stres kerja terhadap performa kerja dimoderasi oleh manajemen diri pada guru honorer SD di Banda Aceh. Jurnal Diversita, 5(2), 126-135.
Luthans, F. (2006). Perilaku Organisasi Edisi (10th ed). Yogyakarta: ANDI.
Man, Grace. S., & Cholichul, H. (2013). Hubungan antara perceived organizational support dengan work engagement pada guru SMA swasta di Surabaya. Jurnal Psikologi Industri dan Organisasi, 2(2), 90-99.
Mangkunegara, A.A. Anwar Prabu & Mela Puspitasari. (2015). Kecerdasan emosi, stres kerja, dan kinerja guru SMA. Jurnal Kependidikan, 45(2), 142-155.
Margiati, Lulus. (1999). Stres kerja: latar belakang penyebab dan alternatif pemecahannya. Masyarakat, Kebudayaan, dan Politik, 12(3), 71-80.
Muhardi. (2004). Kontribusi pendidikan dalam meningkatkan kualitas bangsa Indonesia. Jurnal LKTI, 20(4), 478-492.
Peraturan Menteri Pendidikan Nasional Republik Indonesia Nomor 18 Tahun 2007 Tentang Sertifikasi Bagi Guru dalam Jabatan.
Robbins, S. P. (1996). Perilaku organisasi: Konsep, kontroversi, aplikasi, edisi Bahasa Indonesia. Jakarta: Prenhallindo.
Sarwono & Purwono. (2006). Hubungan masa kerja dengan stres kerja pada pustakawan perpustakaan Universitas Gadjah Mada Yogyakarta. Berkala Ilmu Perpustakaan dan Informasi, 3(1), 44-58.
Torreon, L.C., & Frances M.C.T. (2019). Teaching effectiveness and coping occupational stress as basis for intervention program. Asia Pacific Journal of Multidisciplinary Research, 7(3), 56-64.
Triana, Kely. (2015). Kontribusi Persepsi Pada Beban Kerja dan Kecerdasan Emosi terhadap Stres Kerja Guru SMP yang Tersertifikasi. Jurnal Ilmiah Psikologi Terapan, 3(1), 1-18.
Undang-Undang Republik Indonesia Nomor 14 Tahun 2005 tentang Guru dan Dosen.
DOI:
http://dx.doi.org/10.22441/biopsikososial.v5i2.14645
Refbacks
There are currently no refbacks.
Copyright (c) 2022 Biopsikososial : Jurnal Ilmiah Psikologi Fakultas Psikologi Universitas Mercubuana Jakarta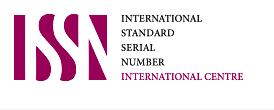 JBUMB and its articles is licensed under a Creative Commons Attribution-ShareAlike 4.0 International License.
Tim Editorial Office
JBUMB 
Universitas Mercu Buana
Jalan Meruya Selatan No. 1, Kembangan, Jakarta Barat