Journal of Fundamental Management is an academic journal published by the Mercubuana University S1 Management Study Program. The aim of JFM is to promote innovative thinking in the field of management and other related fields. This journal focuses primarily on promoting research results related to the business environment in Indonesia. The journal focuses on the following topics: General Management, MSME Management, Global Business Management, Competitive Strategies, Human Resource Management, Marketing Management, Operations and Logistics, Supply Chain Management, Entrepreneurship, Innovation, and Organizational Behavior.
Journal of Fundamental Management (JFM) is available in a Print version and Online version published by Universitas Mercu Buana and was regularly published 3 (three) times in 1 (one) year, ie in March, July and November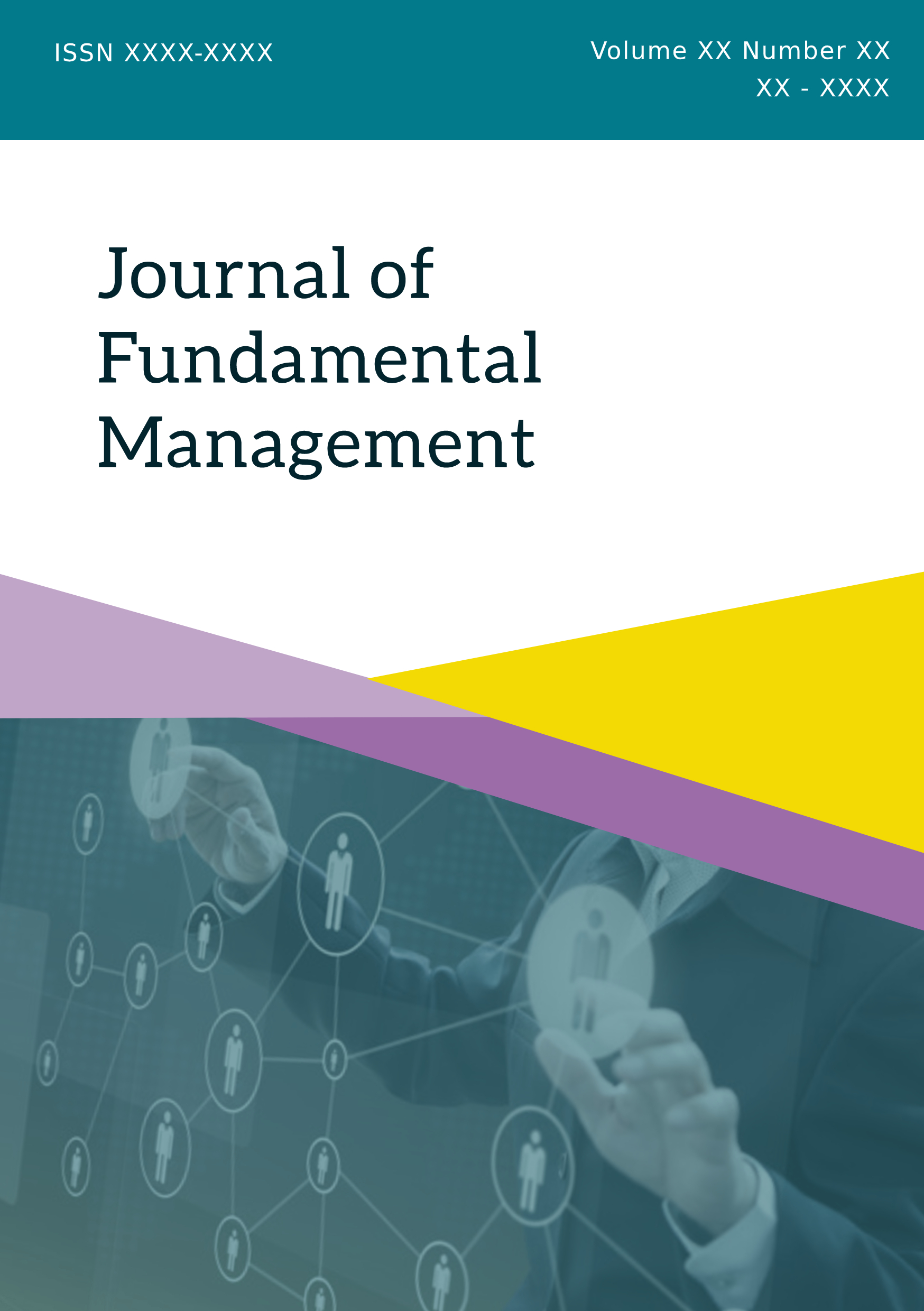 ONLINE SUBMISSION
All papers are expected to follow the house-style and the author should provide contact information (e-mail and phone number) for the purpose of communicating about the paper. The paper should be submitted through the online submission system.
Already have a Username/Password for Journal Fundamental of Management? GO TO LOGIN 
Need a Username/Password? GO TO REGISTRATION
or, please GO TO ONLINE SUBMISSION for more information.
If there is any problem with online submission, please email us jfm@mercubuana.ac.id (Subject: Name – Problem Online Submission).
LANGUAGE EDITION
The Journal Fundamental of Management of Universitas Mercu Buana was published in Indonesian and English. It is expected that the authors submit the paper in Indonesian and English.
Announcements
No announcements have been published.