The
Jurnal Pena-Mas (Penelitian Mahasiswa) Akuntansi
hereinafter referred to as the "
Jurnal Pena-Mas Akuntansi
" is a peer review scientific journal published by the accounting study program at Universitas Mercu Buana. The
Jurnal Pena-Mas Akuntansi
is published twice a year, namely in July and December.
The
Jurnal Pena-Mas Akuntansi
aims to be a medium for disseminating research in the field of Accounting, both in quantitative and qualitative approaches, including, but not limited to, topics in Management Accounting, Financial Accounting, Tax Accounting, Islamic Accounting, Accounting Information Systems, Public Accounting, Auditing, and other accounting studies.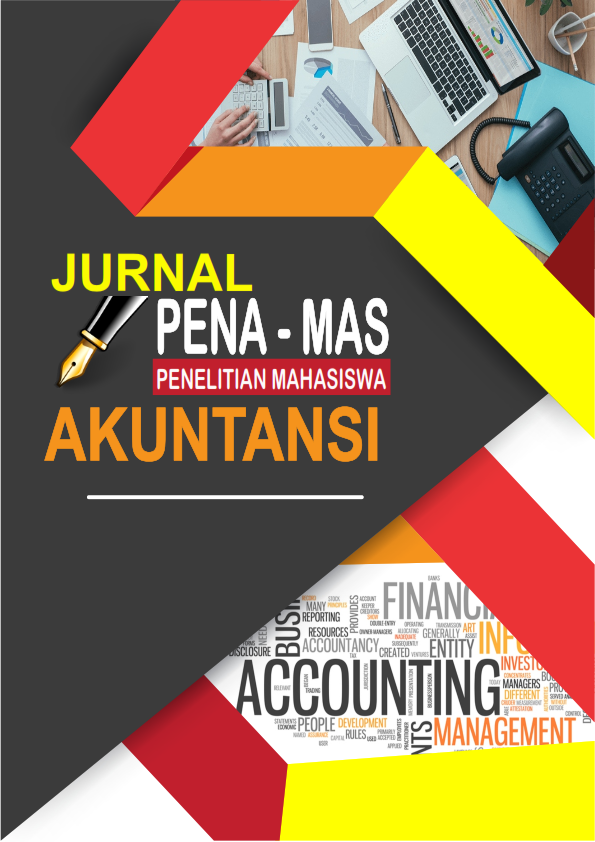 ONLINE SUBMISSION
All papers are expected to follow the house-style and the author should provide contact information (e-mail and phone number) for the purpose of communicating about the paper. The paper should be submitted through the online submission system.
Already have a Username/Password for Jurnal Pena-Mas Akuntansi? GO TO LOGIN 
Need a Username/Password? GO TO REGISTRATION
or, please GO TO ONLINE SUBMISSION for more information.
If there is any problem with online submission, please email us [email protected] (Subject: Name – Problem Online Submission).
LANGUAGE EDITION
The Jurnal Pena-Mas Akuntansi of Universitas Mercu Buana was published in Indonesian and English. It is expected that the authors submit the paper in Indonesian and English.