LEVEL ALEXIYHYMIA PADA REMAJA DAN INTENSITAS PENGGUNAAN MEDIA SOSIAL
Abstract
Masyarakat Indonesia masuk dalam kategori pengguna media sosial diatas rata-rata global yakni rata rata menggunakan selama 2 jam 24 menit. Tingginya waktu penggunaan tentu membawa pengaruh terhadap penggunanya. Penelitian ini akan melihat intensitas penggunaan media sosial dengan Alexithymia. Jenis penelitian yang digunakan dalam penelitian ini adalah kuantitatif korelasional dengan subjek penelitian pengguna media sosial yang duduk di kelas Sekolah Menengah Pertama di Wilayah Bandung dan Jakarta. Teknik pengambilan data yang digunakan adalah convenience sampling dengan menggunakan google form. Hasil penelitian menunjukkan ada hubungan yang significant antara penggunaan media sosial dengan level alexithymia. Gambaran Alecithymia responden berada pada kategori sedang dengan responden laki-laki memiliki level alexithymia yang lebih tinggi dibandingkan perempuan.
Keywords
Alexithymia, media sosial, gender
References
Agustina, S. (2020). Media Sosial, Tak Sekadar Jaringan Pertemanan. Kompas.Com. https://kompas.id/baca/riset/2020/06/17/media-sosial-tak-sekadar-jaringan-pertemanan/#:~:text=Pengguna media sosial di Indonesia,April 2019 dan Januari 2020.
Anggraeni, A. (2018). Pengguna Media Sosial di Indonesia #19. Indonesia Baik. http://indonesiabaik.id/infografis/pengguna-media-sosial-di-indonesia-19
Astuti, S. W., Bajari, A., Rachmiatie, A., & Venus, A. (2021). Communication Satisfaction as a Mediator of the Correlation between Communication Motives and Millennials Psychological Well Being. Review of International Geographical Education Online, 11(4), 1064–1072. https://doi.org/10.33403/rigeo.8006821
BPS (Biro Pusat Statistik). (2019). Proporsi Individu Yang Menggunakan Internet Menurut Jenis Kelamin (Persen), 2017-2019. https://www.bps.go.id/indicator/27/1227/1/proporsi-individu-yang-menggunakan-internet-menurut-jenis-kelamin.html
Lestari, Y. M., Dewi, S. Y., & Chairani, A. (2020). Hubungan alexithymia dengan kecanduan media sosial pada remaja di jakarta selatan. Scripta Score Scientific Medical Journal, 1(2), 1–9.
Lyvers, M., Cutinho, D., & Thorberg, F. A. (2020). Alexithymia, impulsivity, disordered social media use, mood and alcohol use in relation to facebook self-disclosure. Computers in Human Behavior, 103, 174–180. https://doi.org/10.1016/j.chb.2019.09.004
Miftahurrahmah, habibah. (2020). Hubungan Kecanduan Sosial Media dengan Kesepian pada Mahasiswa. Acta Psychologia, 2(1), 153–160.
Nurfitria, S., & Machsunah, I. I. (2019). Keterkaitan Alexithymia dengan Perilaku Agresif pada Remaja Laki-Laki. Proceedings of the ICECRS, 2(1), 89. https://doi.org/10.21070/picecrs.v2i1.2411
Nurmandia, H., Wigati, D., & Masluchah, L. (2013). Hubungan Antara Kemampuan Sosialisasi dengan Kecanduan Jejaring Sosial. Jurnal Penelitian Psikologi., Vol 4.(2), 107–119.
Todorov, A., Fiske, S. T., & Prentice, D. A. (2011). Social Neuroscience: Toward Understanding the Underpinnings of the Social Mind. In Social Neuroscience: Toward Understanding the Underpinnings of the Social Mind. https://doi.org/10.1093/acprof:oso/9780195316872.001.0001
van den Eijnden, R. J. J. M., Meerkerk, G. J., Vermulst, A. A., Spijkerman, R., & Engels, R. C. M. E. (2008). Online Communication, Compulsive Internet Use, and Psychosocial Well-Being Among Adolescents: A Longitudinal Study. Developmental Psychology, 44(3), 655–665. https://doi.org/10.1037/0012-1649.44.3.655
Yenny., & Astuti, S. W. (2018). Efek Psikologis Penggunaan Content dan Media Konvergensi Smartphone Pada Mahasiswa Efek Psikologis Penggunaan Content dan Media Konvergensi Smartphone Pada Mahasiswa. 2, 18–35.
DOI:
http://dx.doi.org/10.22441/biopsikososial.v5i2.14461
Refbacks
Copyright (c) 2022 Biopsikososial : Jurnal Ilmiah Psikologi Fakultas Psikologi Universitas Mercubuana Jakarta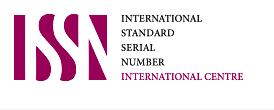 JBUMB and its articles is licensed under a Creative Commons Attribution-ShareAlike 4.0 International License.
Tim Editorial Office
JBUMB 
Universitas Mercu Buana
Jalan Meruya Selatan No. 1, Kembangan, Jakarta Barat