PERILAKU PEMBELIAN IMPULSIF MERCHANDISE K-POP PADA REMAJA WANITA KOMUNITAS STAY DITINJAU DARI GAYA HIDUP
Abstract
K-pop fans have a habit of buying popular idol merchandise. Merchandise purchases become impulsive if done continuously, spontaneously, and suddenly. One of the factors influencing this impulsive purchase is lifestyle. The purpose of this study is to find out the relationship between lifestyle and K-pop merchandise impulsive purchase behavior in adolescents' women of STAY community in Surabaya. The subjects in the study involved 102 adolescents' women joining the STAY community in Surabaya and a population of 138. Sampling retrieval techniques use purposive sampling techniques with quantitative research designs. Hypothesis testing using the product moment correlation test obtained a score of 0.654 with significance p = 0,000 (P<0,01) indicating that there is a significant positive relationship between lifestyle and impulsive buying behavior of K-pop merchandise in female adolescents of the STAY community in Surabaya. So, it can be interpreted that the higher one's lifestyle, the higher the impulsive buying behavior of K-pop merchandise in adolescents' women of STAY community in Surabaya.
Keywords
impulsive buying behavior; lifestyle; adolescent
References
Ahmed, D. R. R., Soomro, H. A., Ali, K., & Ali, W. (2015). Influence of Lifestyle and Cultural Values on Impulse Buying Behavior. SSRN Electronic Journal, 1–18. https://doi.org/10.2139/ssrn.2656033
Anggraini, R. T., & Santhoso, F. H. (2019). Hubungan antara Gaya Hidup Hedonis dengan Perilaku Konsumtif pada Remaja. Gadjah Mada Journal of Psychology (GamaJoP), 3(3), 131. https://doi.org/10.22146/gamajop.44104
Azwar, S. (2015). Metode Penelitian. Yogyakarta: Pustaka Belajar
Coley, A., & Burgess, B. (2003). Gender differences in cognitive and affective impulse buying. Journal of Fashion Marketing and Management, 7(3), 282–295. https://doi.org/10.1108/13612020310484834
Dittmar, H., Beattie, J., & Friese, S. (1995). Gender identity and material symbols: Objects and decision considerations in impulse purchases. Journal of Economic Psychology, 16(3), 491– 511. https://doi.org/10.1016/0167-4870(95)00023-H
Hersika, E. I., Nastasia, K., & Kurniawan, H. (2020). Hubungan antara Kontrol Diri dengan Gaya Hidup Hedonisme Remaja di Kafe. Psyche 165 Journal, 13(1), 1–9. https://doi.org/10.35134/jpsy165.v13i1.11
Khairunnisa, A. F., Priyatama, A. N., & Astriana, S. (2021). Impulsive Buying Pada Fans K-Pop di Twitter. Jurnal Psikohumanika, 13(2), 1–9.
Na'imah, T., & Pamungkas, I. K. (2022). Dimensi-Dimensi Gaya Hidup Konsumtif Pada Remaja.
Psikologi, 1(2), 1–7.
Plummer, J. T. (1971). Life of Concept and Application Style Segmentation. Journal of Marketing, 38(1), 33–37.
Pramono, G. V., & Wibowo, D. H. (2020). Hubungan Self Monitoring Dengan Impulsive Buying Terhadap Produk Fesyen Pada Mahasiswi Rantau. Jurnal Psikologi Perseptual, 4(2), 103. https://doi.org/10.24176/perseptual.v4i2.3702
Sachdeva, S., Khan, Z., Ansari, M. A., Khalique, N., & Anees, A. (2011). Lifestyle and gallstone disease: Scope for primary prevention. Indian Journal of Community Medicine, 36(4), 263– 267. https://doi.org/10.4103/0970-0218.91327
Solikhah, M., & Dhania, D. R. (2017). Hubungan Antara Gaya Hidup Hedonisme dan Konformitas Teman Sebaya Dengan Perilaku Pembelian Impulsif Universitas Muria Kudus. Psikovidya, 21(1), 43–49.
Veronica, M., & Paramita, S. (2019). Eksploitasi Loyalitas Penggemar Dalam Pembelian Album K-Pop. Koneksi, 2(2), 433. https://doi.org/10.24912/kn.v2i2.3920
Verplanken, B., & Herabadi, A. (2001). Individual differences in impulse buying tendency: Feeling and no thinking. European Journal of Personality, 15(1 SUPPL.), 71–83. https://doi.org/10.1002/per.423
DOI:
http://dx.doi.org/10.22441/biopsikososial.v6i2.16119
Refbacks
There are currently no refbacks.
Copyright (c) 2022 Biopsikososial: Jurnal Ilmiah Psikologi Fakultas Psikologi Universitas Mercubuana Jakarta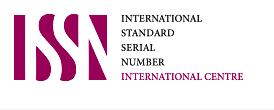 JBUMB and its articles is licensed under a Creative Commons Attribution-ShareAlike 4.0 International License.
Tim Editorial Office
JBUMB 
Universitas Mercu Buana
Jalan Meruya Selatan No. 1, Kembangan, Jakarta Barat